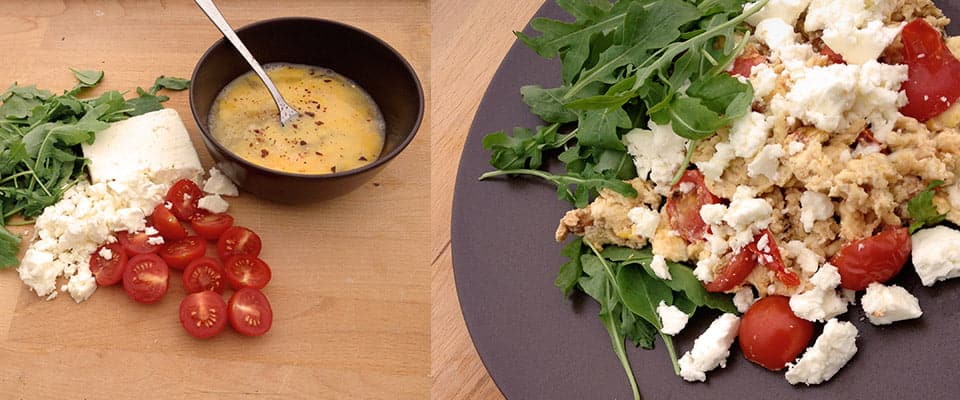 This dish does not need any additional salt as the feta cheese is very salty itself. Tomatoes are not only versatile and can be used nearly everywhere as a flavouring ingredient, they also contain performance-enhancing ingredients such as vitamin C and support the cardiovascular system.
12 min
Ingredients per serving
3 eggs
6 (100g or 3.5 oz.) cherry tomatoes
1 handful (20g or 0.7 oz.) rocket
100g (3.5 oz.) low-fat feta cheese
1 teaspoon olive oil
pepper
Preparation
Wash cherry tomatoes and rocket, pat dry.
Halve tomatoes.
Crumble feta with hands or cut into small pieces.
Whisk eggs in a bowl and season with pepper.
Heat up oil in a pan on medium heat.
Fry tomatoes with cut side facing down for about 2 minutes.
Pour the eggs into the pan and stir-fry for about 2 minutes until they are set.
Take pan off the stove, spread feta crumbles on the scrambled egg and let melt for about 2 minutes.
Serve with rocket.